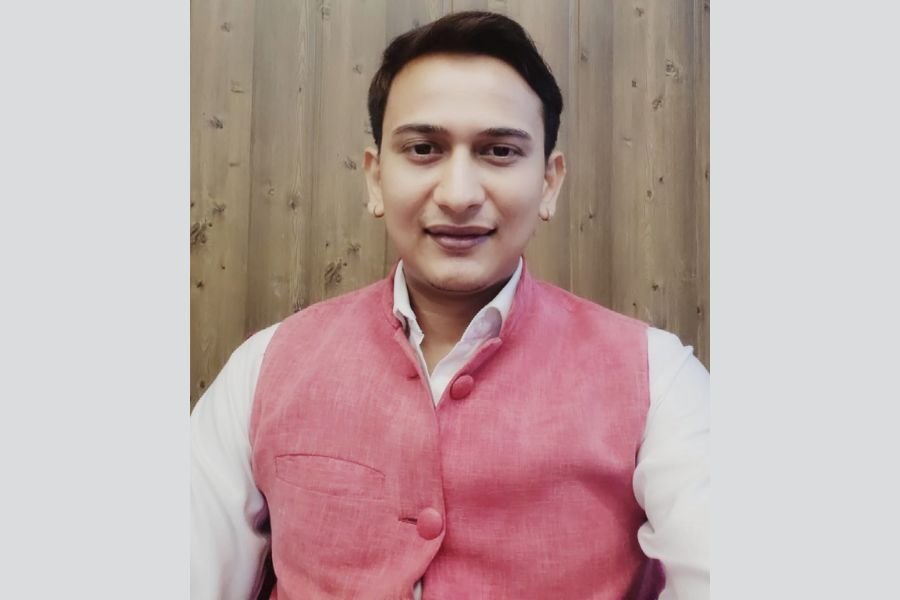 Shri Narendra Modi Ji's Decisive Leadership: A Transformative Odyssey
New Delhi (India), September 23: At the epicenter of India's political landscape, a formidable leader emerged in 2014, armed with a visionary narrative set to reshape India's destiny and propel it into greatness. Shri Narendra Modi Ji, the 14th Prime Minister of India, embarked on a transformative journey that not only earned him accolades within India but also on the prestigious global stage, where he is revered as "Vishwaguru" in Hindu tradition, a mark of profound respect for our Prime Minister.
Snehaashish Pathak, an Experienced Entrepreneur Political Advisor, graciously shares his perspective on his pivotal role in fostering cooperation among different levels of government. He emphasizes the impact of our Honorable Prime Minister Shri Narendra Modi Ji's resolute leadership and mindset transformation, which have instilled a deep commitment to global unity, sustainability, and inclusive progress. Modi Ji isn't just an exemplary figure; he stands as a vital driving force in India's quest for a brighter and more equitable world.
Mr. Pathak believes that in addition to all the essential elements for a nation's growth and development, a profound shift in mindset has occurred. The leaders have successfully cultivated a new outlook among the youth, inspiring them to aspire for greatness and foster strong global relations. 
A Vision for All of India: A Monumental Paradigm Shift
Modi Ji's narrative, the spellbinding "Sabka Saath Sabka Vikas," transcends mere words. It embodies the collective dream of a billion souls—a dream of unity and prosperity. Through his magnetic leadership, he didn't just articulate this vision; he breathed life into it, stitching together the diverse tapestry of India. The world has taken notice as India ascends the global rankings, its prowess undeniable.
Empowering the Marginalized and Youth: A Revolution of Hope
Perhaps the most astonishing feat of Modi Ji's tenure lies in his empathetic connection with the marginalized and the youth. His vision isn't just about development; it's about empowerment—breaking the shackles of exclusion that once held so many back. Young India resonates with his clarion call for transformation, witnessing previously unseen avenues of inclusion.
A Leader of the Subaltern Psyche: The Torchbearer of Transformation
Modi Ji's resolute commitment to India's transformation reverberates through every corner of the nation. Tirelessly, he has toiled, transforming ideas into reality. He has broadened his support base, disseminating the tenets of his visionary governance. The grassroots have felt the ripple effects of improved living conditions.
A Mindset Change: Trust Reborn
Finance Minister Nirmala Sitharaman Ji has illuminated the profound shift in India's collective psyche under Modi Ji's stewardship. Trust between the government and its people have deepened, birthing a renaissance of hope and faith. The people's unwavering belief in Modi Ji's commitment to their welfare fuels this transformation.
A Global Leader: Resonating Beyond Borders
On the world stage, Our Prime Minister Modi Ji stands tall, a beacon of hope and decisiveness. As the orchestrator of the G20 summit, he displayed leadership prowess that left global leaders in awe. His vision of 'one earth, one family, one future' reverberated across continents, underscoring India's meteoric rise as a global influencer.
A Corruption-Free Legacy: A Rarity in Politics
One of Modi Ji's most remarkable achievements is the absence of corruption allegations during his tenure. In a political landscape marred by graft, his integrity stands as an exemplar. His dedication to serving the people, untainted by personal gain, sets him apart.
A Cultural and Developmental Revolution: Shaping a Golden Era
The Modi Ji era, spanning nine transformative years, has ushered in a cultural and developmental revolution. The "Sabka Saath Sabka Vikas" initiative has ignited change in every corner of the nation, elevating cleanliness, sanitation, and basic amenities to the zenith of governmental priorities. India now stands at the precipice of a golden age in its history.
In conclusion, Prime Minister Shri Narendra Modi Ji's leadership has not merely transformed India—it has elevated it to unprecedented heights. His vision, unwavering commitment, and unparallelled ability to connect with the people have cast India as a global trailblazer in progress and development. We bear witness to a transformational era, one that shall etch an indelible mark on the canvas of history—a legacy of Modi Ji, the harbinger of a new India.
If you have any objection to this press release content, kindly contact pr.error.rectification@gmail.com to notify us. We will respond and rectify the situation in the next 24 hours.