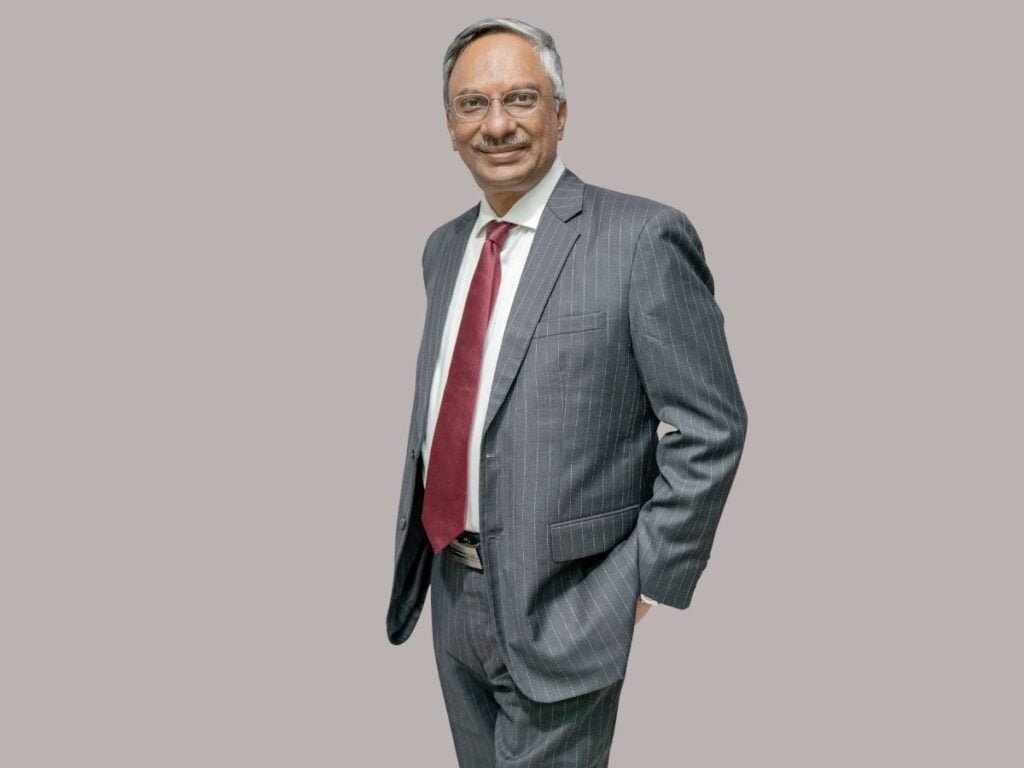 Mr. Inderjeet Maitra, Co-Founder & Managing Director, Expressions
New Delhi (India), April 27: To empower 350 million vernacular students with 'Communicative English' as an Employability Skill. Expressions launches 'Xpress English', An English learning course specially designed for learners with a weak background in English. It offers a visible improvement in comprehensive speaking & written abilities in a short time frame. This course is based on the principles of transcoding & brain code transfer & teaches students how to connect the language of their thought (for example, Hindi) with the language of communication (English) & achieve fluency in English. Learning content and teaching tools are designed according to the age, background, and educational profile of the learner.
Unfortunately, In India, English is taught as a 'Subject' & demanded as a 'Skill', rendering a large section of youngsters unemployable. Most of the vernacular students cannot express themselves in English because they think in their primary languages & hence cannot translate their thoughts in English with the required speed for a normal conversation. There are 3 levels of assessments made to gauge the eligibility criteria of a joining student. There also are 3 types of courses based on the linguistic age of a student. It teaches them how to make informal English sentences through simple structures in the local language. Xpress English uses a scientific approach by leveraging learners' primary language and making them grasp the English language more effectively. As the student progresses from simple to the intermediate phase, grammar, verbs & tenses are taught through simple structures and maths like formulas 
They teach children using daily life in conversational sentences with plenty of pictures & illustrations. After the completion of the course, different levels of evaluation tests are done to conclude whether a student has reached a satisfactory level of English conversation & written skills and is ready to face the English-speaking ecosystem. There also is a 3rd party AI based assessment tool used for error-free & concrete conclusions.
Incorporated in April 2019 in Indore, Expressions currently have 30 employees & over 50 trained Teachers, Coaches & Experts from IT, Engineering, Graphic & allied fields. "Xpress English", a Start-Up approved by the Indian government, offers a complete tailor-made platform for their students. In the Online Mode, students learn through real-time interaction with the teachers via the Zoom App. The "Xpress English" Mobile App consists of 500 minutes of studio-quality videos & interactive digital worksheets. In the Career Centre "Smart Class" format, the teachers teach from a large LED screen, offering the best of both the online & physical classroom experience to the student. "Xpress English" also offers Career Guidance Workshop & Placement Training. All the above modes & formats are regularly supplemented with Work-Book Exercises, Assessments Tests, Digital Activity & Answer Sheets & daily free live classes.
Till date, Xpress English has conducted: 500 + Webinars catering to 25K students, 250 + Paid batches with over 5k students,150 K + Mobile app downloads with over 35K active users,1000 + Free live Classes with 20 K participants.
Expressions also make their students 5X more employable by providing them with an "Xpress Job Hub Course". In this, students are prepared for prospective employment for entry-level jobs in their local areas. The students are thought Soft & Job Skills, CV & Interview preparation & connected with prospective employers. This service is also extended by Expressions to their past & existing corporate clients who regularly conduct CSR activities by channelizing their funds to make these students employable in their and other companies.
In Aug last year, Bajaj Finserv had conducted a CPBFI Certification Programme for Banking, Finance & Insurance. A 100 hours programme in over 30 Colleges with 2200 students was conducted by Expressions till Dec 2022. 1400 students got eligible for interviews in job fairs & 887 got successfully placed in the Company. In Sep last year, Cummins Inc. had conducted "Making ITI students Employable" Programme. A 3 months dedicated programme in Communication & other skills with 200 students was conducted by Expressions till Dec 2022 .136 students got eligible for interviews & 136 got successfully placed in the Company.
Impressions also had conducted a special online programme exclusively for women to enhance their English Communications & Business Skills. The syllabus also taught them how to improve their self-confidence & leverage social & digital media for personal & business use.
Unfortunately, only a fraction of India is proficient in English. Only 10.67% of Indians speak English, of which 3% are from the Hindi-speaking states.
90%+ of corporate literature, process documents, audit records, case laws, and regulatory reporting are in English. 56% of Global websites & 94% of Indian websites are in English. Sales enquiries, negotiations & documentation are in English. IT/ITES/ Graphics are also mainly in English.
English is the link language of India & the World; hence An 'English-able' workforce is a key business imperative today. But sadly, Vernacular India is not very comfortable in English also less digitally savvy, yet they aspire for a better life.
Mr. Inderjeet Maitra, Co-Founder & Managing Director, quoted: "Our objective is to demystify the English language & decipher it in familiar & relatable terms to the lowest common denominator across India. Our target audience needs a lot of reinforcement as they do not have a conducive environment in their social circle to practice speaking & writing. That is why we have provided a hybrid model for them across online, classroom, physical books & crash courses, as it will induce them to keep learning & practising at their convenience. Our endeavour is that even if a prospect/ surfer/ learner spends 5 minutes with us, we should be able to trigger their thought process & provide at least a byte-sized learning mode for him/her."
"We also are in the process of patenting some of our teachings & AI-assisted courses, which currently are our own IPs. We have a strong, scalable model & going ahead; we are exploring many effective Collaborations & Partnerships. We have tasted initial success with 2 large Start-Ups & an HR Tech firm for AI-related Assessments. The market is humungous as India hurtles towards a USD 5 Trn Economy, with the engines of growth slanted towards Central India; our Plans are closely intertwined with the growth of the 'Aspirers & Next Billion'.
For further information, please visit: 
 https://www.xpressenglish.in/
 https://www.instagram.com/xpressenglish.in/
 https://www.facebook.com/xpressenglish.in
 https://www.youtube.com/channel/UC-VHM7A_TjYZJvuUjJcYbjw
If you have any objection to this press release content, kindly contact pr.error.rectification@gmail.com to notify us. We will respond and rectify the situation in the next 24 hours.